YOUR BEST TICKET TO LIBERATION:
A GUIDE WHO LOVES YOU
by David Truman
I am here to proclaim the true and almost lost value of the personal relationship with the teacher. And I am inspired to shoot down one damned Tower of Babel: the rise of emotionally dysfunctional, emotionally unavailable teachers (and counselors, coaches, mentors, and so-called helpers of all kinds). It may be a bit late for this, now that relationship is nearly out of fashion, and teachers are largely distrusted. Still, your heart knows the truth: that love is the real healer, the real helper, the only effective spiritual guide.
How many people have you known who have gone to various teachers, various liberating processes? Probably dozens, if not hundreds. And of those people, how many of them are truly healed? How many of them are truly liberated? Most likely, the answer is none -- not one. By their fruits ye shall know them, right? So now you know them: Judging by the fruits, most modern teachers and teachings simply are not effective in liberating people.
I know exactly what the problem is, and so do you: insufficient love. Let's face it: most modern people these days -- yes, including the so-called spiritual teachers, counselors, etc. -- are emotionally dysfunctional. Have you ever heard of a spiritual or psychological "helper" who had a great relationship (or for that matter, any relationship)? Rare, to say the least. And these people are going to teach you how to love?
Obviously, people who are dysfunctional in love make poor teachers of love. But perhaps more important, they make poor lovers -- and that's more significant than it may seem. After all, love is the great liberator. Love alone. Love alone heals. Love alone liberates. Love. Commitment. Loyalty. Therefore, no poor lover can serve effectively as a liberator of souls.
Indeed, the usual offering of unlove and non-commitment has the opposite effect: Unlove is the great heartbreaker, the great confidence shaker. Unlove has the effect of squashing, limiting, imprisoning. People who are unloved are hurt and disappointed. So, they withdraw -- they implode. Thereafter, only love can ever draw them back out. Only loving and being loved will restore their self-confidence. A profound love relationship is the only thing that will work to heal the world's broken-hearted people, to restore their trust in the universe, to restore their true faith in God, to restore their faith in themselves, their self-confidence, their spiritual starch.
And yet these poor teachers won't even commit. They're too dysfunctional to commit. Therefore, they're selling information as if information were liberating. Everybody in their right mind knows information is not liberating! Love heals all wounds, information does not.
That kind of teacher would even try to make an idol out of non-commitment, you see. There they are, saying to people, "You shouldn't depend on me. You need to depend on yourself. Spirituality is a solo wandering. Go on your path alone." In saying such things, they're supposed to be very virtuous and appropriate: referring people directly to God. Not stepping in between as an intermediary. And most of all, sparing the person the egoic mess that, together with the student, they would create if they undertook a personal relationship. Sounds good? Well, it's not. It's terrible! It is nothing more than a bit of compensation for their own emotional dysfunction and cowardice.
I met a sweet, strong, authentic woman the other day, who was told by her teacher that she was weak and foolish to want love, or to need other people. She needs to become independent, he said. I'm sure there was some grain of truth in it, but it was basically wrong. He simply would not love her, would not commit to her. She was heartbroken. She knows the truth far better than he.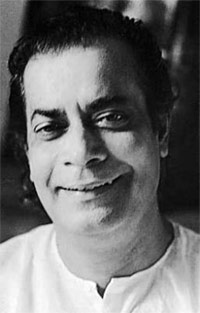 "You want WHAT? -- personal love and commitment? I'm too smart for that mess, and too ADVANCED. So count me out. In fact, if you know what's good for you, forget about personal love entirely. Go out and play in the traffic. Oh, and while you're at it, find God. Good luck!"
It is nothing more than a bit of compensation for their own emotional dysfunction and cowardice. The uncommittal teacher is but another disappointing part of the hellish, non-committal, unloving world. That is so opposite to the way of Truth, so opposite to God's true way, you see -- which is a way of love and commitment, no less.
It is the teacher's love that is God's invitation, God's indication, God's vindication -- God's love, actually.
If teachers really want to liberate people, if they want to do effective work as a way-shower, and as an anam cara (soul friend, in Gaelic), they should love people profoundly. They should commit. They are not much of a soul friend if they cannot in fact be true to someone, and stick like glue to them, be deep in with them, and go through it all with them. Those are the functions and responsibilities of the real teacher. That is the sacred trust.
The teacher is supposed to be a healer. Love alone heals. The teacher is supposed to be reliable as a bridge to God. A teacher can't just tell the students to go directly to God, which is exactly what all these teachers do today. No one is qualified as a teacher of God if they are unwilling or unable to commit sufficiently to take you by the hand and walk you across that bridge, across the stretch from distrust into trust, from betrayal into life. Indeed, if the truth be told, taking you by the hand is, in fact, the bridge.
There is little use telling a toddler to get married
The real teacher is by no means a person who sends you off to connect with God when it's far too early for that connection to suffice for you. Human beings can't go off on their own and live happily ever after with some sort of impersonal God, any more than a baby can do without its mother.
It takes strength to let go, and jump into God. To really do that, the soul needs considerable self-confidence and security. That essential security, that required self-confidence, can only be developed in a person by a specific method: love. They must love and be loved to the point of sufficient emotional security and trust that they can jump into the necessary transformative work, and be guided successfully through that work. It is the love between student and teacher that enables the student to endure the necessary disillusionment from egotism -- the necessary and essential disorientation and reorientation that is the core of the entire spiritual process. Without a tremendous love, none of that can happen.
When you have teachers who don't see your heart, who don't get who you really are, who argue against your heart and its wishes, who basically don't understand your soul, and who are trying to teach you all this heartless information about making an independent approach to God, they're like psychologists who take your fifty bucks, and then kick you out at the end of the hour, and that's that. That's what those teachers are doing. You pay for your seminar; when it's over, it's time for you to get out of there. There's no commitment. There's no loyalty. There's nothing that could relieve your heart of its feeling of abandonment and betrayal. There's nothing that could heal your heart, your broken heart. There's nothing that would unbreak your heart in that.
Only a true mutual and deep and profound love could do what needs to be done in terms of liberating people. A true teacher always offers a relationship, nothing less than that. A true teacher will not just dismiss you saying "Gimme a buck, and good luck." That won't liberate anybody! It never did and never will.
People have to start getting real about what it takes to be liberated; about what it takes to realize who they are; about what it takes even to be able to be introduced to God properly. There is no such thing as outpatient enlightenment. There is no such thing as an enlightenment seminar. There is no such thing as all that stuff, because it takes a much more profound love than that to liberate anyone, ever.
So if they ever want to get liberated, people are going to have to really screw up their courage and sign up for love, Big Love. Not the stupid little attachment love that they're so afraid of, but the Big Love that a truly enlightened teacher offers, which is something way beyond the trash that people fear and create for themselves all the time. You know. Teachers who are afraid of loving are not going to be effective teachers at all. And students who are afraid of loving are never going to be effectively transformed. How could they?
Fortunately, the people, in their hearts, love love, and they love the love relationship -- even while their deluded teachers discredit love, vilify it, and demonize interdependence. Fortunately, the people's true and precious hearts are sad to let those things go. How much their hearts hurt if they make that decision! How much they cry over it, are pained by it.
Look friends: Emotional dysfunction is costing humanity the whole ballgame. It's costing you yourselves, it's costing you each other, it's costing you your true teachers, and it's costing you God. The whole ballgame rises and falls with this fear of love insanity. Everything of importance to the heart is at stake.
I am one voice, your voice, crying in the wilderness:
Make way for your own heart!
Do not idolize solitude and loneliness. Maybe they've done that for centuries, in their caves and all; but then too, a lot of tragic things have been done for centuries.
And ideas with a grain of truth become lies when they are over-exaggerated. That's when you ought to wonder, could this really be right? And, could it be right that most of these teachers are heartbreakers, forsakers of humanity, who do not commit, will not commit? And is it right, that they demonize commitment itself, in principle, as illusion, as egotism -- and that they characterize interdependence as weakness?
What those false teachers are not willing to do, we have to do. We've got to love people individually. As far as I can see, there's no other way.
People will not be liberated until they can enter into love relationships that are profound enough to allow for liberation of a person. That's the absolute truth. And that truth is never, never, never going to go away. The rocks will testify to this statement of mine. All of life is a proof of it. It is inadequate commitment that has gotten us into trouble, and inadequate commitment will not get us out. Profound love relationships alone will liberate. Profound love relationships alone will get us out of the jam that betrayal, nominal love, superficial love, non-commitment, and disloyalty has gotten us into. That's the truth of the matter.
Don't settle for less.